Welcome
Only Available Online


Both our BOSS Sponge and our Bugs Off Pads are truly unique products which we developed here in the USA. They will clean all exterior and interior surfaces of a vehicle with only soap & water. GUARANTEED!
Safe for all vehicle surfaces – paint, clear coat, glass, plastics, metal, etc.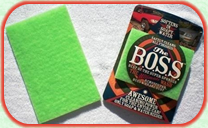 Why have a shelf full of cleaning products when our BOSS Sponges and Bugs Off Pads will clean off bugs, bug residue, dirt, grime, bird droppings, even brake dust and road tar from any vehicle surface using only soap & water as you are washing your car or motorcycle. They are the best bug and tar removal products on the market.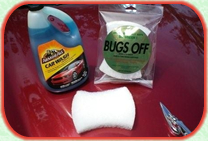 They are very effective at removing the dreaded "love bugs" whose body acids will permanently mar your finish if not removed promptly.
No need for harmful chemicals on your car, motorcycle, or your skin! Our products are the only environmentally friendly car and motorcycle cleaning products on the market.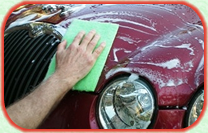 Use the BOSS Sponge when you are washing your car, truck, trailer, or RV. It holds more soap & water when you are cleaning large surfaces. It larger size makes washing quick and easy – no need to stop washing, apply chemicals to remove bugs, brake dust, or road tar. They are easily removed as you wash with only car wash soap & water. Rinse out and reuse over and over again.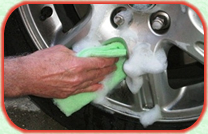 Clean your wheels with soap & water, not chemicals. Easy to fold to clean any wheel surface, even behind the spokes for that "deep wheel" clean look.
The smaller size of the Bugs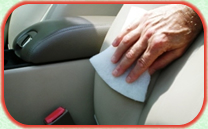 Off Pad makes them ideal for cleaning the smaller surfaces of a motorcycle, the interior of your car whether it leather, vinyl, or fabric, or for removing bugs and road tar between washings. Just rinse them out with water and reuse over and over again.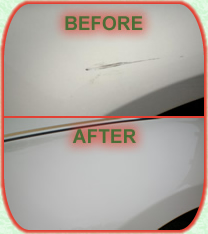 Many folks tell us they even use them around the house to clean painted walls, woodwork, countertops, etc.
Both our BOSS Sponge and Bugs Off Pads are the only bug & tar removal products to offer a 100% satisfaction guarantee. If you are not satisfied just return them for a refund of your purchase price.